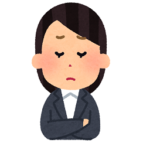 Customer
We have been doing FMEA with Excel. But it doesn't really look working well.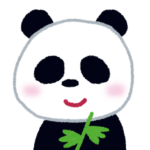 NSS
What issues do you usually face with Excel?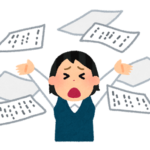 Customer
Too much columns and rows in Excel always makes us confused. We don't know what data connects to what data..
We often forget to fill in some section.
We often find the same item with the different expressions depending on who fills in the section.
We do FMEA for Design and Process with the different excel sheets which make us difficult to collaborate among team.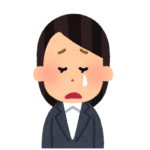 Customer
We had another defective product with the same failure again last month…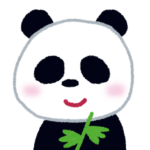 NSS
I see. It seems that doing FMEA with Excel brings you many difficulties such as…
a. Difficult to find a causal relationship among Structures, Features, and Failures.
b. Forget to fill in some section
c. Lack of consistency in expression (depending on who fills in the section)
d. No sync PFMEA to DFMEA.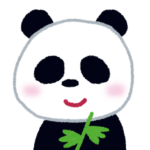 NSS
Doing FMEA with many data with Excel makes our works complicated and inefficient, right?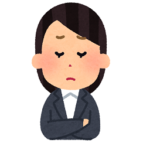 Customer
Yes..
Is there any good way or tool around this?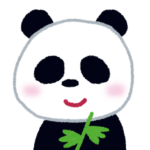 NSS
We would like to introduce FMEA/failure mode and effects analysis tool that realizes systematic failure analysis called "APIS IQ".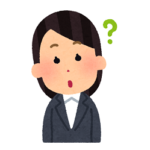 Customer
Can you explain about the feature of APIS IQ in detail?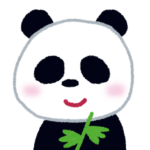 NSS
Here is some features of APIS IQ.
APIS IQ has been on the market for over 20 years and exceeding the needs of more than 1,500 companies worldwide.
APIS IQ supports ISO26262 and IATF16949
APIS IQ improves Design & Process Quality with systematic failure analysis.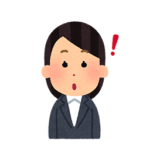 Customer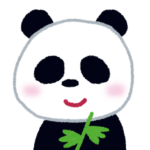 NSS
APIS IQ improves your FMEA works with those useful features.
For example;
① Tree Structure (Tree Diagram), Function Net, Failure Net
② Export FMEA Sheet
③ Statistical Evaluations
④ Process Flow Diagram, Control Plan by PFMEA tree.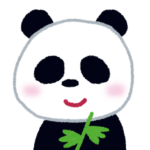 NSS
① Tree Structure (Tree Diagram), Function Net, Failure Net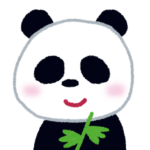 NSS
Net (Tree diagram): Structure, Function, Failure
Break down Structure→Function→Failure. Visualize the relation of causes and effects of Structure→Function→Failure.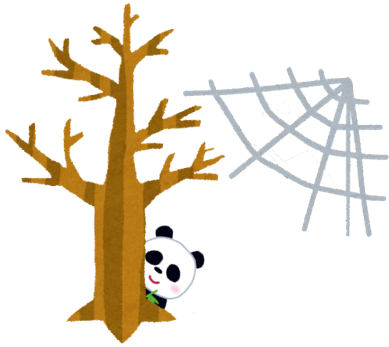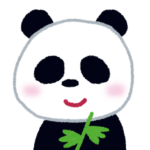 NSS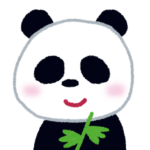 NSS
After completing failure analysis with Net, you can export FMEA sheet (Map "the relation of failure causes and failure effects in Failure Nets" to "Failure effects, Failure mode, and Failure causes in FMEA sheet".)
You can Switch of FMEA sheet easily (VDA format and AIAG/VDA format)
Always sync Net with FMEA sheet
*AIAG: Automotive Industry Action Group
*VDA: Verband der Automobilindustrie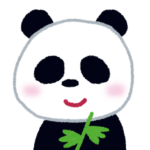 NSS
③ Statistical Evaluations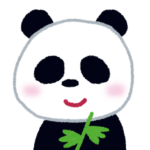 NSS
Just select graphs, then you can check details or jump to Net or FMEA sheet. This helps you easily check the priority of the risks that have to be dealt with.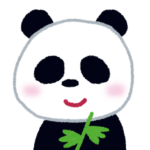 NSS
④ Process Flow Diagram, Control Plan by PFMEA tree.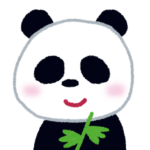 NSS
Sync each other (sync among PFMEA ~ Process Flow Diagram ~ Control Plan).
As soon as the specification of product feature changes, all the data in PFMEA, Process Flow Diagram and Control Plan are updated to reflect the latest status.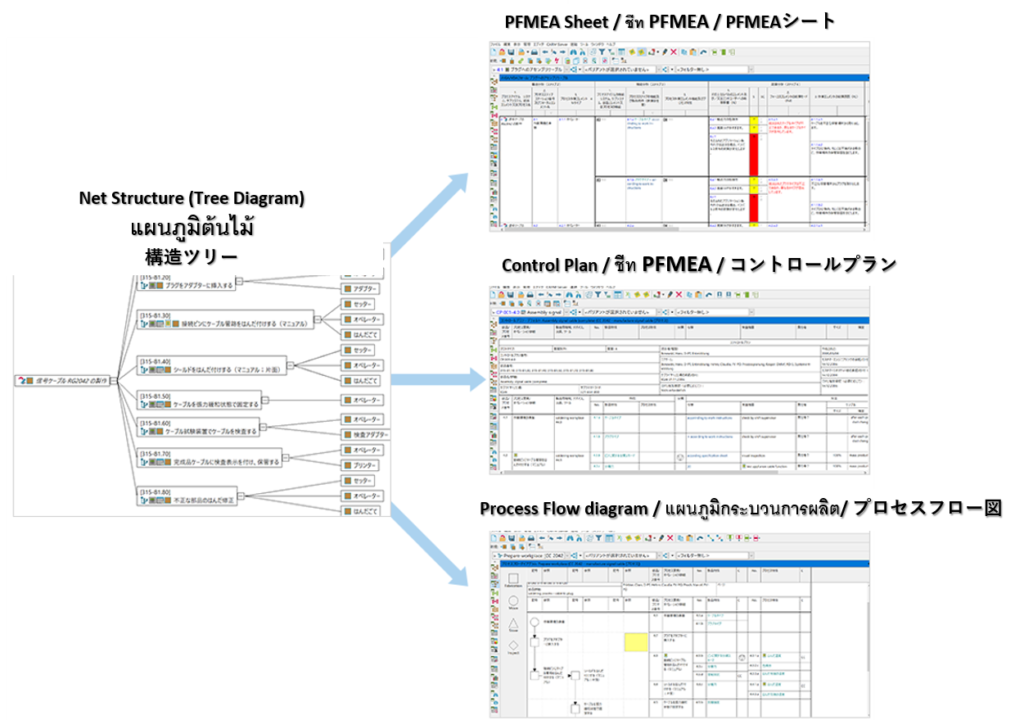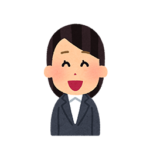 Customer
I see. APIS IQ helps us do FMEA much more efficient, With Excel, which is difficult to do with Excel.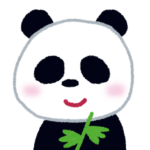 NSS
NSS offers [APIS IQ] software which is the reference product in the field of FMEA and Risk Analysis.
Click HERE to learn about [APIS IQ].