CATIA V5-6R2018 SP3 HF 42. What does it mean by V5-6R, SP and HF?
V5-6: Version which stands for CATIA V5.
R20**: Release or Minor version. (Example. R2018, R2019, R2020..)
SP: An abbreviation of Service Pack, which is a minor release including bug-fix and a few additional functions.
HF: An abbreviation of Hot Fix, which is number of minor bug-fix patch.
Data exchange among different Releases.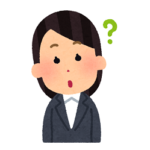 Customer
Can we exchange CATIA V5 data among different Release, SP or HF of CATIA V5?
You cannot open data created with newer releases of CATIA.
You can open data created with the same release of CATIA with different SP or HF.
For example; You use CATIA V5-6R2018 SP2 HF10.
You can open data created with CATIA V5-6R2018 SP5 HF5 (Same or older Releases).
You can not open data created with CATIA V5-6R2019 SP5 HF5 (Newer Release).
If you open data created with CATIA V5-6R2017 and save it with your CATIA, this data becomes CATIA V5-6R2018.
Can we install multiple releases of CATIA V5 to 1 workstation?
Yes, you can do it as long as you purchase 1 license of CATIA V5.
*Please always make sure to open the right release of CATIA V5 which your partners or customers require.
*To prevent making mistakes in Release, NSS well implement it for you, and tells you how to manage it.