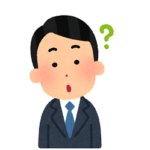 Customer
CATIA is pretty famous, right? But What's the difference between CATIA and other CAD software?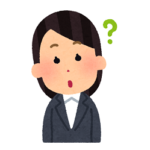 Customer
I've heard that CATIA is widely used throughout the engineering industry. Where can we get it? Is it difficult to use?
CATIA is..
CATIA is high-end 3DComputer-aided Design (CAD) from Dassault Systèmes.
CATIA is the World's Leading Solution for Product Design and Experience which supports Product Design, Development, Validation, and Analysis.
CATIA provides advanced modeling capability not only for complex surface and wireframe parts, but also a single part from an assembly consisting of many parts. This is why CATIA has been used in Automotive industry and Aerospace industry for many decades.
Currently, CATIA V5 and CATIA 3DEXPERIENCE are available in the market.
Dassault Systèmes is an innovative software company based in France.
Product name changed from "CATIA V6" to "CATIA 3DEXPERIENCE".
What CATIA package to purchase?
CATIA offers a wide range of packages and options to meet to the needs of the industry. The prices depend on the type of product.
Our qualified staff lead you to the right solution at the right price to fulfill your requirements.
Where to purchase CATIA?
You can purchase CATIA from authorized partners of Dassault Systèmes.
NSS is Dassault Systèmes Authorized partner in Thailand. (Business Partner, Certification Center Partner, and Education Partner)
NSS is recognized as Dassault Systemes Gold Partner 2021 for its contribution and performance in 2021.
NSS offer great servicing after purchase
NSS support professionals are always here to help. (CATIA install, Operation training, Version/Release control, Hotline)
NSS has been offering CATIA at many customers not only in manufacturing industry but also education institutions in Thailand for over 30 years.